Here in Ridgedale Student Ministry it is our belief that we are not just a student ministry, we are a family. The Greek word, "Oikos," means, "family," or, "house," and that is the word that we are building the mission and vision of RSM around moving forward. It is our desire that students would encounter Christ, be equipped as disciples, and engage the nations, and we believe that best happens in the way we see it accomplished at the end of Acts 2. When the family of God manifests itself as just that, a family, the work of ministry becomes second nature, you're just adding to the family.
It is our passion and driving force that RSM would be used for the glory of God in seeing the students of Chattanooga and the surrounding area come into the family of God and live eternally in the Kingdom of God. With this vision and mission in mind we look to connect students to Christ through study of the Word, discipleship, missions, and worship. It is our belief that as the Holy Spirit works through these different avenues that real life change can occur and that real students will move from death in sin to life in Christ.
We would love for you to connect with us either at special events that can be found further down the page or through our weekly Sunda
y morning and Wednesday night programming. Check out more information on these below!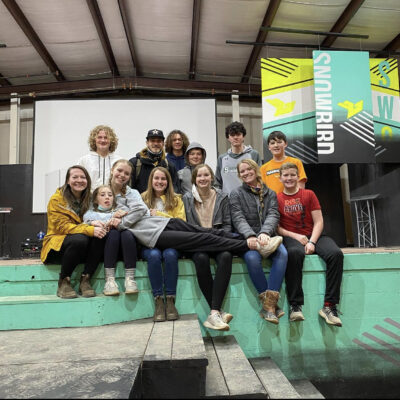 The House: Wednesdays 6-7:30 pm
House Night is our time for the RSM family to come together as a whole! Our Wednesday night gathering is open for students from 6th-12th grade to attend and is located in the gym (CLC). Students can enter through the Encounter entrance on the west side of the church. At House Night there will be time for hanging out, shooting hoops, playing 9 square as well as, worship through song and through the Word and 25 minute breakout groups to discuss our time in the Word. House Night is always fun, engaging, and high energy and is an awesome time to get plugged in to the RSM family!
Sunday Small Groups: Sundays 10:15-10:55 am
Sunday Small Groups is another great way to get plugged in to what's going on in RSM! We gather in the student area next to the gym in the mornings for some time of fellowship, video games in The Hall, waking up with a cup of coffee or playing some ping-pong before splitting off into small groups. Our groups are separated into guys and girls groups to allow students to feel comfortable interacting with students their own age. Our small group leaders are absolute rockstars and facilitate in-depth Bible study and discussion as well as fostering a great community atmosphere. Once small groups are out, meet up with your parents or head in with your friends to eit
her our traditional or Encounter services as we worship corporately as the Church!
Click the link above to see how we at Ridgedale Baptist church seek to partner with parents for the sake of the Gospel.  On this page you will find help on leading and discipling your family.  We have an email based Parenting Class, helpful articles, and videos.
Stay up to date on all that's going on in RSM as we move through the spring semester!
 Subscribe to our mailing list
Join our texting service